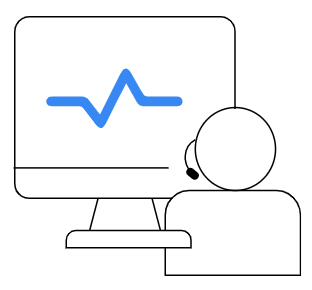 What does our CyberSOC do?
Our Cybersecurity Operations Center is focused on protecting, managing, overseeing, and monitoring your organization's critical digital assets. The team in charge of providing this service is constantly trained to effectively defend your company, helping you to resolve security gaps and taking action in case of possible cyberattacks in real time.
Benefits of the Service

Detects attacks in real time

Orchestrates and automates security processes

Manages your security
SOC Services Process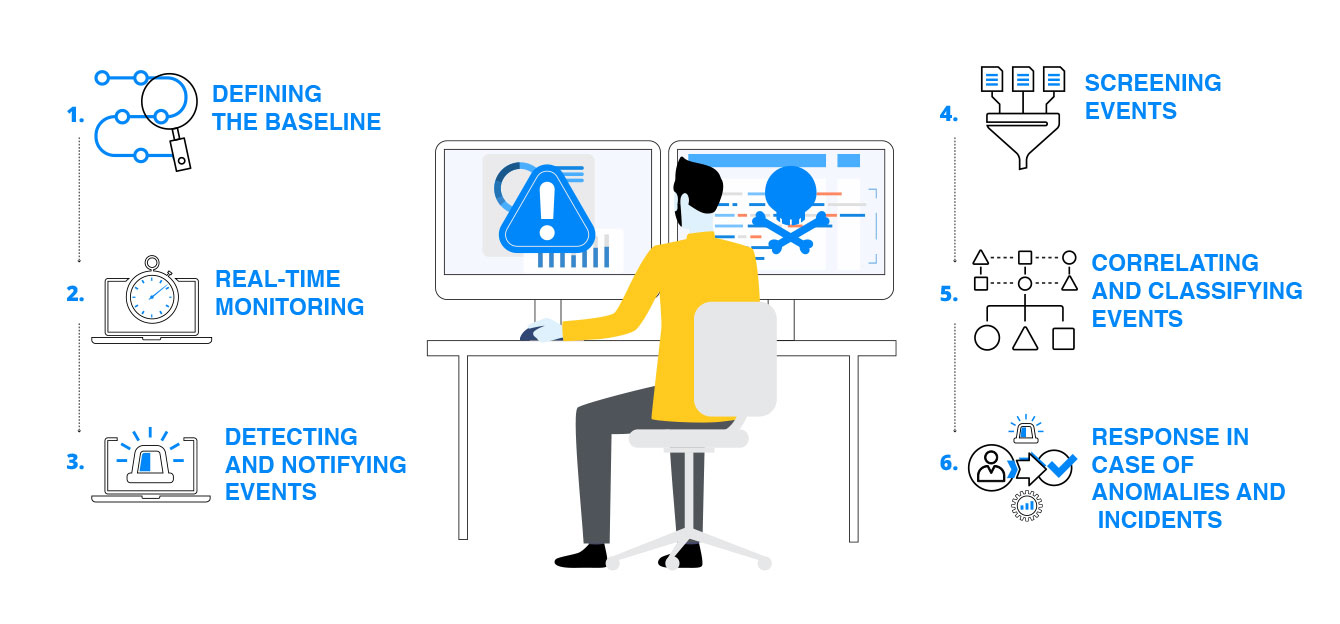 SOC Services Process
What Sets Us Apart?
Under a well-defined structure, our SOC secures initial visibility of the threats to the business, risk management, and intelligence function. These (main) threats are translated into specific use cases, which are assigned to critical and non-critical business systems.
When our SOC detects a threat, it is mapped and monitored to kill the attack cycle, exactly where they should be intercepted, using specific key performance indicators. The result of this mapping allows the SOC to advise the IT / Cybersecurity / Business teams about the effectiveness of the controls that have been implemented.
This type of advisory service gives the SOC a different role, beyond merely monitoring security incidents. In this capacity, the SOC can provide complete threat visibility, from use case scenarios to break the cycle of attack, to underlying commercial systems that are under attack.
In summary, our SOC has matured to broaden its role beyond acting as an operational entity to add value to your business by implementing business KPIs and SOC processes. Mapping use case scenarios to end the cycle of attack is a key step in building that value, by increasing the chances of intercepting threats at an early stage.
CONTACT US
if you are interested in this service.
It's the first step to being your partner in Cybersecurity.
GO TO CONTACT